Since the spring of 2006, high-speed wireless Internet access is available throughout the university.
Two modes of wireless access exist:
Indoor access: at least one wireless access point is available in all academic buildings, and some additional bulidings, usually in areas that are convenient for students (study areas and cafes). These buldings are indicatied in blue on the campus map below.

Outdoor access: outdoor wireless access covering the whole of the university campus* is provided by three long-range (500m) wireless stations indicated by the red dots. These outdoor devices also provide additional indoor access for rooms that have a direct line of site with a wireless station.
If you do not have a static university IP address you may obtain a dynamic one automatically via the university DHCP server; (example client settings).
Please read the Acceptable Use Policy regarding use of the university network.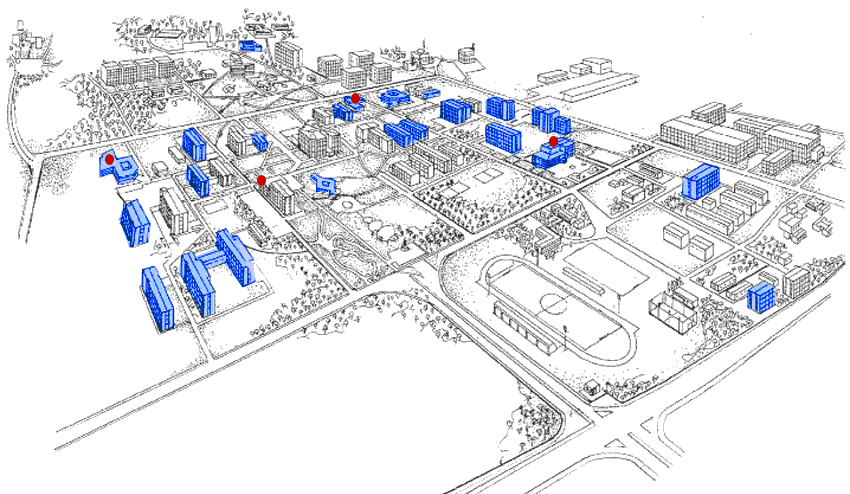 *Poor wireless signals occur in areas where buildings/trees obstruct the direct line of site of an outdoor wireless station, or at very large distances from the wireless stations.